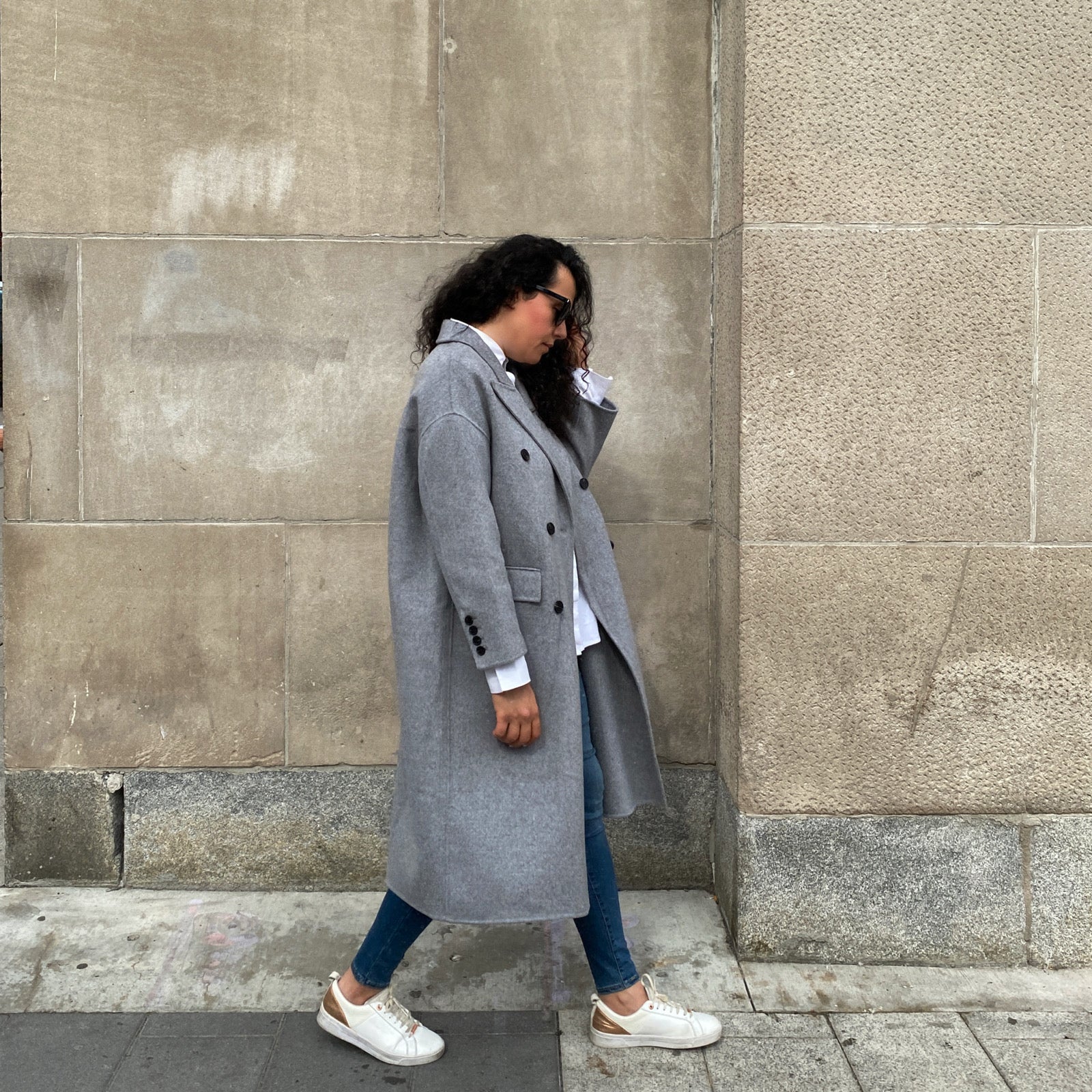 Embrace the Elegance: The Beauty of a Gray Oversized Jacket for Fall and Winter
Introduction
As the leaves start to change colour and the air becomes crisper, there's a certain magic in the transition from summer to fall. It's a time when nature herself dons a cozy, earthy palette, and we find ourselves reaching for our beloved fall and winter wardrobe essentials. Among these essentials, the gray oversized jacket stands out as a true gem. In this blog, we'll explore the undeniable beauty of a gray oversized jacket and why it's a must-have for your fall and winter fashion arsenal.
Versatility and Timelessness
Gray is a timeless and versatile color that effortlessly complements a wide range of outfits. Whether you're dressing up for a formal occasion or going for a casual, everyday look, a grey oversized jacket seamlessly fits into your style choices. Its neutrality allows you to experiment with various colors and patterns, making it a staple piece that can be paired with almost anything in your wardrobe.
Cozy Comfort
One of the most enchanting aspects of fall and winter fashion is the feeling of warmth and comfort. An oversized jacket, with its roomy silhouette, provides the perfect cocoon of coziness during the colder months. When you slip into a gray oversized jacket, you not only shield yourself from the chill but also envelop yourself in a sense of security and warmth.
Effortless Elegance
There's an undeniable elegance in the simplicity of a gray oversized jacket. Its clean lines and uncomplicated design exude sophistication without the need for flashy embellishments. Whether you're wearing it over a sweater and jeans or pairing it with a dress, the oversized jacket effortlessly elevates your look, making you appear effortlessly chic.
Layering Mastery
Fall and winter are seasons made for layering, and a gray oversized jacket is the ultimate layering piece. Its loose fit allows you to comfortably layer it over your favorite sweaters, cardigans, or even other jackets. This not only adds warmth but also creates visually appealing textures and dimensions to your outfit.
Unisex Appeal
Fashion knows no gender boundaries, and the gray oversized jacket exemplifies this inclusivity. It's a piece that transcends gender and age, making it a perfect addition to anyone's wardrobe. Whether you're male or female, young or old, the beauty of a gray oversized jacket knows no bounds.
Day-to-Night Transition
Another remarkable feature of the gray oversized jacket is its ability to seamlessly transition from day to night. Wear it casually for a daytime outing, and when the sun sets, it effortlessly transforms into an evening statement piece. The right accessories, like a stylish scarf or a statement necklace, can help you achieve this transition with ease.
Investment in Quality
Investing in a high-quality gray oversized jacket is not just a fashion statement; it's a practical choice that can last for years. Well-constructed jackets made from durable materials can withstand the test of time, ensuring that you'll enjoy its beauty and functionality season after season.
To conclude, in the world of fall and winter fashion, the gray oversized jacket shines as a true beauty. Its versatility, comfort, elegance, and timeless appeal make it a wardrobe essential that you'll find yourself reaching for year after year. So, as you embrace the changing seasons, don't forget to embrace the enchanting beauty of a gray oversized jacket, and let it become your signature piece for fall and winter.